Stargazer program [ DEMO ]
A downloadable game for Windows

Welcome.
Stargazer program is a dueling shoot em up!
With you on the bottom and your foe at the top and everything else in between.
Get stuck in the sandwich of fun.
You can play each map in 5 minutes or less, perfect for stress relief or a quick break.
Each map features its own boss and different challenges to keep you engaged, beat both the level and your foe!
Find new strategies and exploit the level to trap and demolish your foe.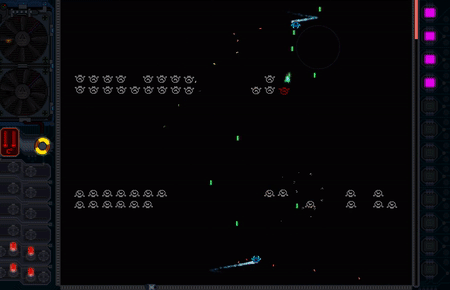 Demo features:
4 playable maps with both Duel and Single player mode.
Unlimited arcade mode, no unlocks and available on demand
Campaign mode with a limited range of missions.
*please note Network multiplayer is not included!*
Get in touch:
Come chat with me on my discord and get early releases:
Alternatively check out and wish-list on steam.
Install instructions
Thank you for downloading.
To launch the game simply extract the contents of the zip file and launch stargazer_program_demo.exe to play!
If you have any trouble or want to give me some feedback either contact me via discord [ https://discord.gg/NcDhmrc ] or email me at [ contact@beargears.net ]
Download
Download
stargazer_program_demo_win.zip
33 MB